Dallas, TX, resident Marina Tarashevska is begging her city for more help when it comes to the heartbreaking rise of abandoned animals left to die in the streets. She brought the Dallas Morning News crew to a spot along a highway regularly used by cruel humans to ditch their pets as if they were trash.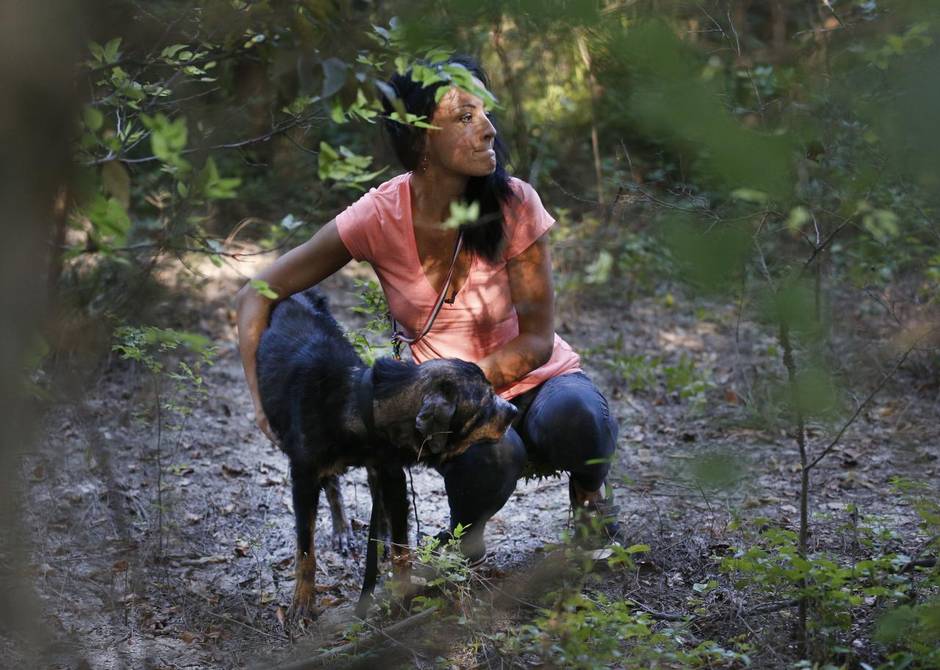 The video contains some graphic images of the many dogs she wasn't able to find in time to save, but then Tarashevska hears a noise in the woods that allows her to help at least one poor pup get a second chance at happiness.
Hopefully, more kind humans will take Tarashevka's lead and demand change for these sweet animals who deserve nothing but love.